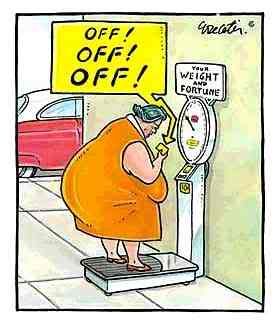 So after another hospital trip I am now up to 198! Sheesh, after dinner lat night I even saw the dreaded 200 on the scale. On top of that I feel tired and awful again, which I know comes from eating sugar, wheat, and dairy. How do you get to the point where emergencies in your life aren't an excuse to overeat? Cause I'm having way too many such situations to pull it off with out exploding like a blimp.
Anyway, today is devoted to reattaching my nose to the grindstone. I started weightlifting again this morning and tomorrow I'm going to start running again. Also I'm back on the protein shakes and trying to bulk up on fruits and veggies for some natural energy. I think I'm going to set my sights on running a 10K in the next couple of months. I have a vague inclination to maybe think about possibly considering training to run a marathon.
So my goal for this week is to lose three pounds. GRRRR, I hate having to re-lose weight I've already lost. Oh well, live and learn, right?