You know I was very excited to reach 215 lbs, but I'm starting to get very tired of seeing it on my scale. Losing 10 lbs was really nice, but it would be nice to move on to 12 or 15. I did lose 2 inches this week so at least there's that.
It was a busy week with Emma's birthday and all. We had a blast celebrating with her and I made her a very cool cake (if I say so myself). Here's a picture, and yes it is a cake!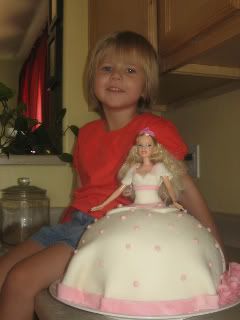 Also I got several requests for a picture of me
in
my new dress, so here it is. Check out my new shoes. :)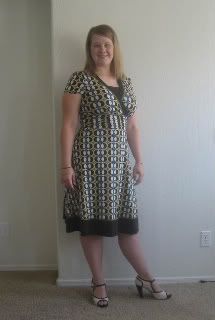 All right. Next Wednesday is my daughter Daisy's birthday. She's the reason that I'm putting in all this effort to get healthy. She was sent to me to help me become a better person, a better wife, and a better mom. I'm dedicating this week's weight loss to her. I would appreciate everyone's thoughts and prayers as my family goes through this and next week.
Love you all.